深圳市联浩达电子有限公司
卖家积分:营业执照:已审核

经营模式:

所在地区:广东 深圳

企业网站:
http://www.lhdtek.com
收藏本公司 人气:62229
企业档案
相关证件:&nbsp
会员类型:
会员年限:6年
供应HX1246-AGN Wide Range Synchronous Buck Controller

询价
产品信息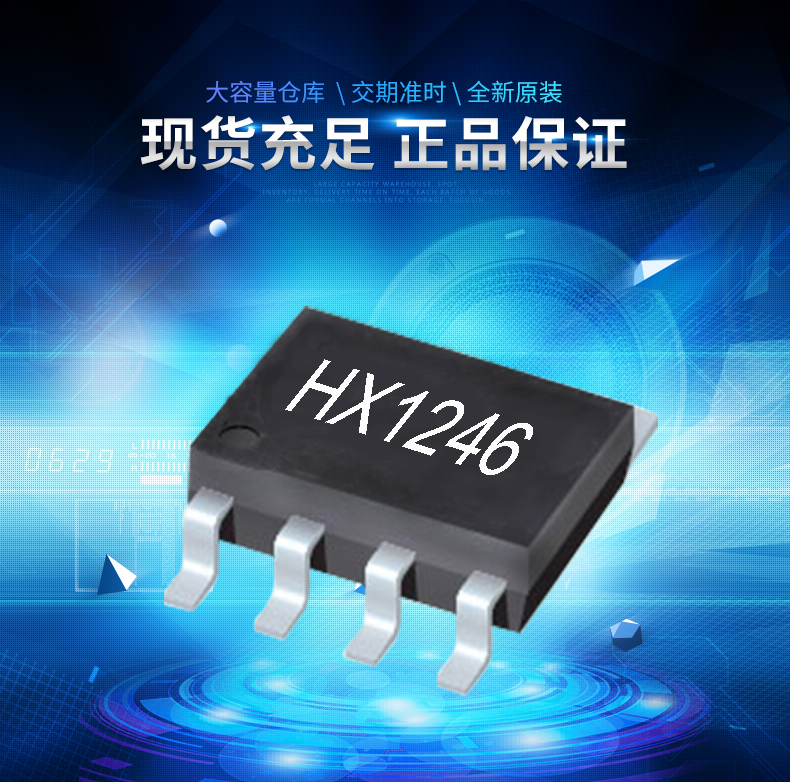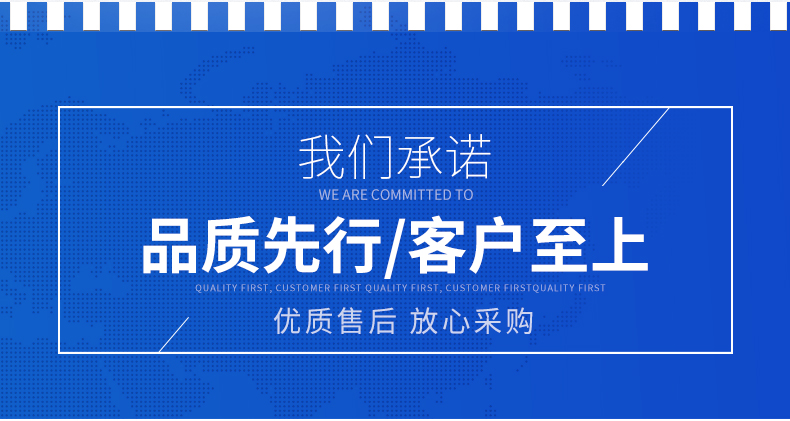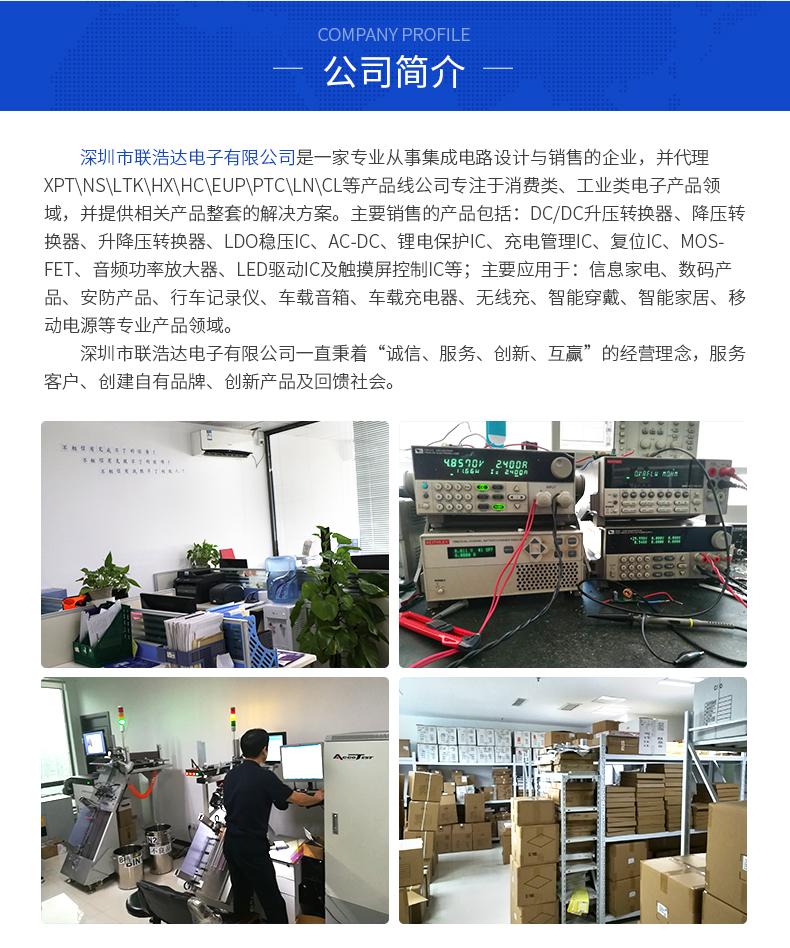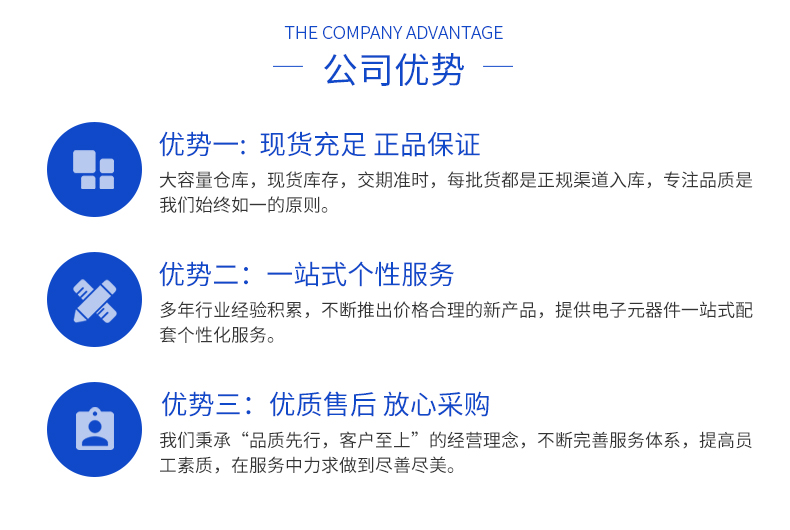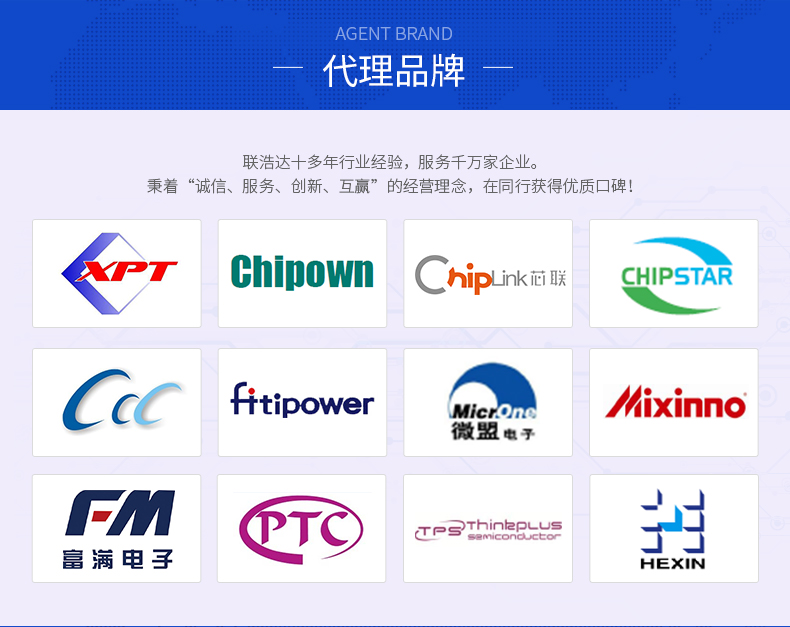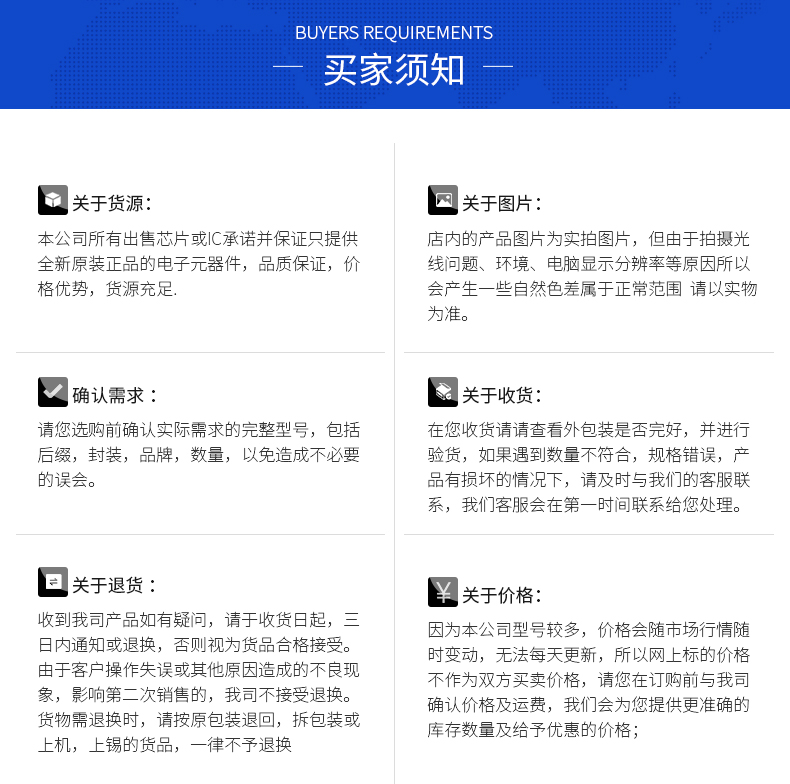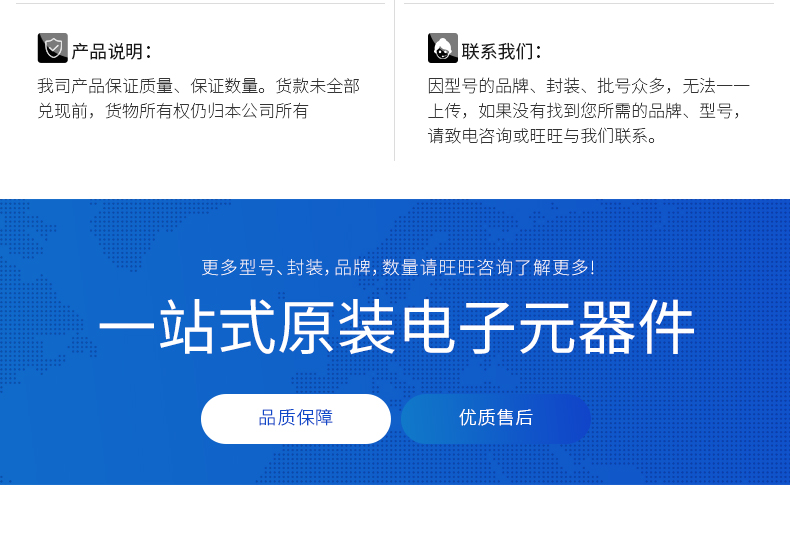 Feature
●
Wide Input Operation Voltage Range: 8V to 35V
●
Absolute Maximum Input Supply Voltage: 40V
●
Input Protection Mode Trigger Voltage: 32V
●
Up to 93% Efficiency
●
No Loop Compensation Required
●
Dual-channeling CC/CV control
●
Programmable CC current
●
Cable Compensation up to 1.7V
●
Thermal Shutdown
●
Over current protection
●
ULVO protection
●
Available in SOP-8L Package
Description
The HX1246-AGN is a wide input range step down DC/DC converter from a high voltage input
supply. HX1246-AGN achieves 2.7A continuous output current with excellent load and line regula-
tion. The synchronous architecture provides for highly efficient designs. Constant current and
constant voltage mode operation provide fast transient response and eases loop stabilization.
The HX1246-AGN features a dual-channeling CV/CC mode control functions. It operates in the
Constant output Current mode or Constant output Voltage mode. The over current protection
current value is set by current sensing resisters.
The HX1246-AGN requires a minimum number of readily available standard external compo-
nents. Other features include cable drop compensation, and thermal shutdown.
The HX1246-AGN converters are available in the industry standard SOP-8L packages.
Application
●
Car Charger / Adaptor
●
LED Driver
●
Pre-Regulator for Linear Regulators
●
Distributed Power Systems
●
Battery Charger